August 2017
| Mon | Tue | Wed | Thu | Fri | Sat | Sun |
| --- | --- | --- | --- | --- | --- | --- |
| | 1 | 2 | 3 | 4 | 5 | 6 |
| 7 | 8 | 9 | 10 | 11 | 12 | 13 |
| 14 | 15 | 16 | 17 | 18 | 19 | 20 |
| 21 | 22 | 23 | 24 | 25 | 26 | 27 |
| 28 | 29 | 30 | 31 | | | |
Calendar

To All Acknowledged Kindred of Dark Ridge:
It has been a trying time in the city, but we must, regardless, all bear our crosses and soldier on. To those who have held strong and loyal, I extend my gratitude.
It is my pleasure to announce the first gathering officially held under the praxis of His Grace, Duke Gray. Last month, Clan Ventrue offered security and power at Versailles, displaying to all the city their status as the ascendant and playing host to the recognition of Duke Gray as Dark Ridge's new prince following the unfortunate loss of Cardinal Hayes.
It is fitting, then, that Clan Daeva now has a chance to display their own taste and ability at Maison de La Rose.
Before we move on to details, allow me to reiterate the general dictates of Elysium:


Elysium is our place of sanctum. It is the right and privilege of the Praxis to declare a place Elysium. A place held under the Law of Elysium will remain free of violence and thus is safe haven for all kindred of the city.

Elysium being held a center for our activity, you will dress and comport yourselves appropriately for the occasion, if only to avoid undue notice from observers. Refreshments will be provided, when possible, but it would be wise not to show up hungry. Tempers need not flare in such a sacrosanct place. It is also not permitted to hunt too closely to the grounds that His Grace declares Elysium, as this would endanger our secrecy.

Any sort of physical or mystical confrontation is strictly prohibited in the bounds of Elysium. Those who violate Elysium will be dealt with harshly, and I will be watching. If I feel that you are too close to the point of escalation, I will ask you to leave. Please bear in mind that if you are asked to vacate the premises, it is only to spare you from embarrassment and potential trouble.

Also, please bear in mind that the Law of Elysium is not merely some arcane rule, but exists for the protection and prosperity of our community. It is sacred to the Kindred, and you should always act with due deference to that tradition.

Weapons are allowed inside Elysium on the provision that they be peacetied or unloaded. This is for your protection and safety. Such provisions should be easily visible to myself and the Sheriff, meaning that any arms are to be visible and visibly tied, and any firearms should be completely unloaded and without their ammunition holders. If you are caught with a non-provisioned weapon, you will be considered in breach of the Law of Elysium.

The use of Disciplines upon other unwilling Kindred within the confines of Elysium is strictly prohibited. Anyone caught doing so will be harshly punished, as this violates the
Law of Elysium. If you are not sure whether or not use of a Discipline constitutes a breach of Elysium, err on the side of caution and do not use it at all.

While it is not a breach to conceal yourself at Elysium, it is impolite. Those who are discovered hiding through some means at Elysium will be asked to reveal themselves. Elysium is meant to be a place of gathering and socializing, and obfuscation implies either treachery or mistrust.

As to Maison de la Rose, however, it is an attractive and fitting endeavor for a clan known for their impeccable tastes (they may give you a run for your money, yet, Miss Charleston).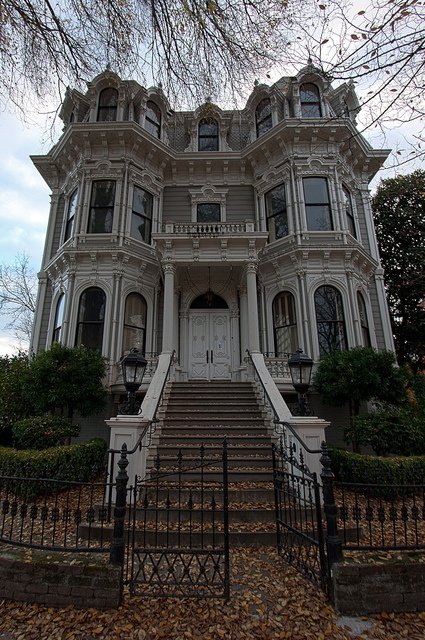 Named for the beautiful gardens bursting with flora that surround the demesne...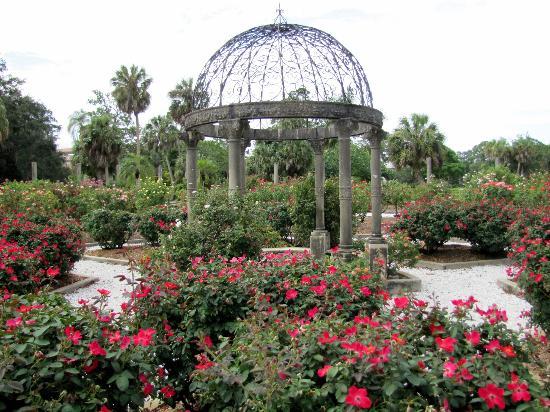 ...it looks to be a relaxing and sophisticated place to locate our gathering, as well as a fairly secure one.
The bulk of our gathering will be taking place in the finished ballroom, which is where Duke Gray will be holding his public court...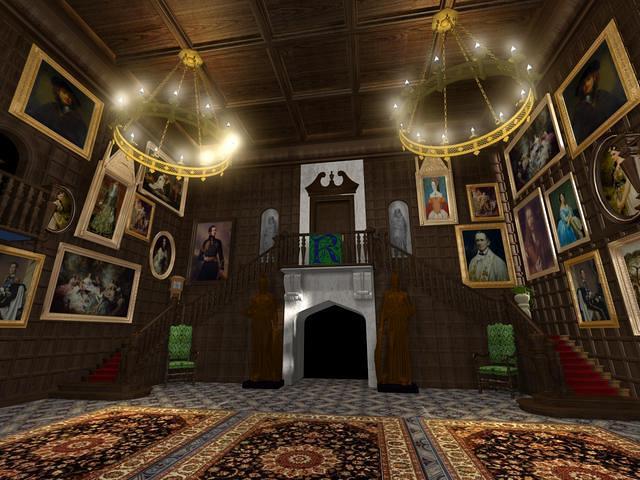 Which should be ample room for all of us to socialize within.
There is also a library containing office facilities, which should prove sufficient for any private functions Duke Gray requires and, perhaps, for any liaisons necessary throughout the night.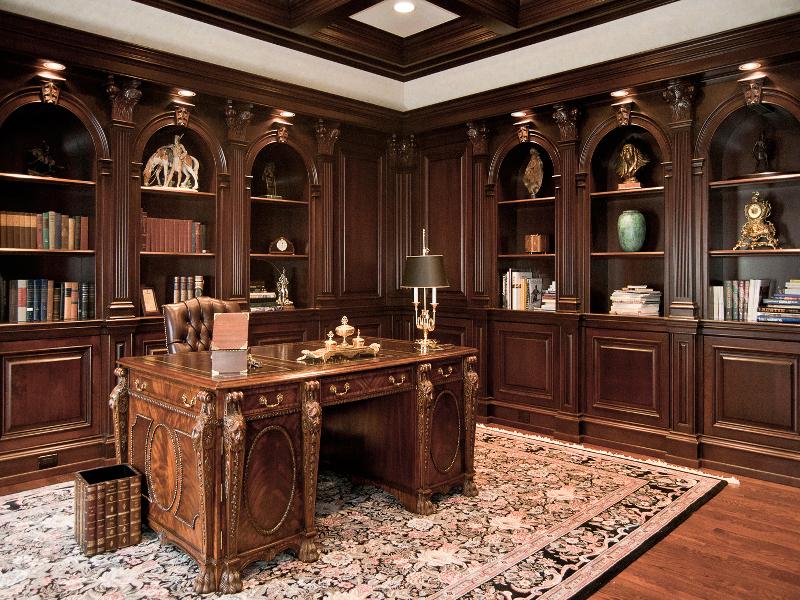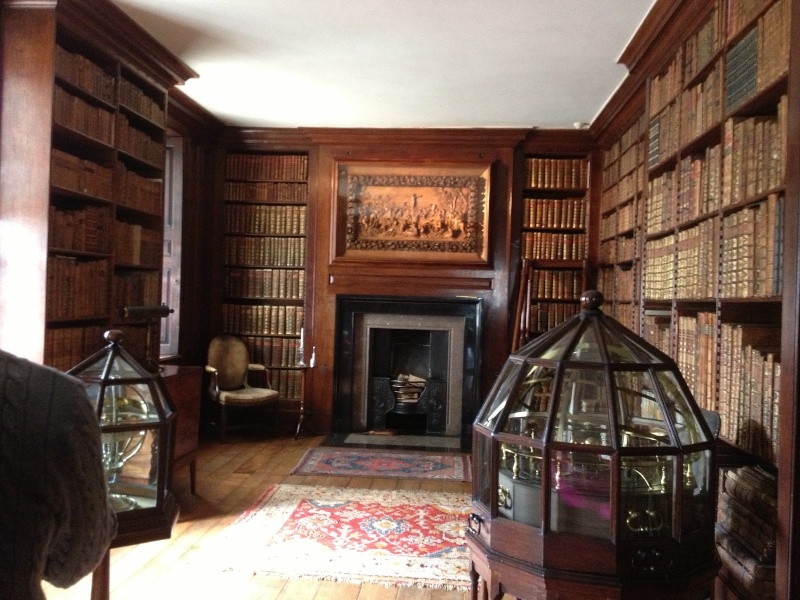 It is worth noting that despite its already sumptuous interior, Maison de la Rose is still not completely finished, and there are some areas which are under construction, or held privately by members of Clan Daeva, which will be off-limits to the general public.
Straying beyond the specific areas mentioned will be considered an aggressive act on the part of the perpetrator, and, depending on the nature of the invasion, a breach of Elysium etiquette. So, please, respect the boundaries, out of respect for the hosting clan and for your own sake.
On a more positive note, it should be interesting to see what entertainments and refreshments Clan Daeva has planned, especially considering that they hold an extremely talented vintner among their ranks.
Maison de la Rose is located in the eastern quadrant of the Daeva territory, abutting the territory of the Dragons and the Sanctified (grid location: U-10). I look forward to seeing you all there.
Yr. Servant,

______________________________________________
Lord Charles R. Langstrom III, Notary
Acknowledged of the First Estate
Acknowledged of the Lords
Master of Elysium of Dark Ridge

Toasty

Regular





Posts

: 54


Join date

: 2014-04-13


Age

: 28


Location

: Albertville, AL



---
Permissions in this forum:
You
cannot
reply to topics in this forum